Build An Online Presence:

Establish Your Brand
A Beginner's Guide To
Building An Online Presence
In 30 Days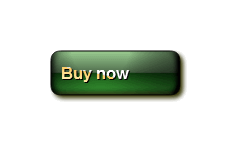 Rather Read The Text?
It's Below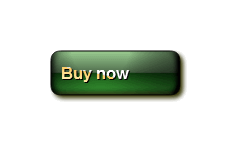 Are you struggling to build an online presence?

Let's face it, building an online business is downright difficult for most people who come online with goals and dreams to earn a living online.

If it wasn't difficult enough to find the information needed to actually learn the skills necessary to actually be successful in building an online business, we're bombarded with ads that tell us that having a positive mindset is all that is necessary and required to be successful online.

And that my friends is just simply not true.

You can have all the positive mindset in the world. And if you don't have the necessary skill sets, you're never going to succeed online,

While building an online business and building an online presence, may be difficult. It's not exactly rocket science. And once you learn the necessary skills, success at that point. Pretty much becomes guaranteed.

Now, we've all heard the saying Rome wasn't built in a day.

In fact what most people don't know is that it was over a course of thousands of years before Rome had got to its infamous place that we know it today. Now, it's not going to take you thousands of years to build an online business or an online presence.

But the point is, it will take time.

Well mindset can play a large role in your success.

Having a balance between mindset and skill set is what is going to allow you to reach your goals. In the quickest amount of time possible for you.

So if building an online presence for you, has been the equivalent of trying to go rock climbing up a vertical wall.

I would encourage you to do yourself a favor and take this course.

Because in this course will teach you the step by step process and frameworks that will allow you to build an online presence.

Not only that, but it will also go into the mindset of building an online presence as well.

The first section, we focus on not only mindset, but shifting your identity, so that you can become the person. You will need to be in order to be successful online.

In the next section and in all subsequent sections I teach you step by step frameworks on how to use various platforms to build your online presence.

Frameworks that I have created that have allowed me to max out my friends on Facebook, not once, not twice, but three times.

Frameworks that have allowed me to dominate the first page of Google for 2.5 years.

Frameworks that allow me to dominate the first page on local search

Frameworks that have allowed me to grow my youtube channel by 4,000% in as little as 30 days and increase my connections on other social media platforms.

It's worth repeating that while building an online presence may be difficult - it's not exactly rocket science.

And through consistent effort and dedication to growing your business you too can experience results like these.

And this course is only the beginning.

I look forward to helping you develop the necessary skill set and mindset to build online presence so that you may have a successful business and be able to achieve your goals and dreams,

Click the Buy Now button to purchase and enroll in this course.

So that you may begin learning how to build an online presence in as little as 30 days.

I look forward to guiding you along this journey. And I can't wait to see you on the inside.

This is Aricka Laura Lynn Johnson with Online Business Specialist.
​
​
​
​
​
​
​
​
You're one course away from building an online presence.